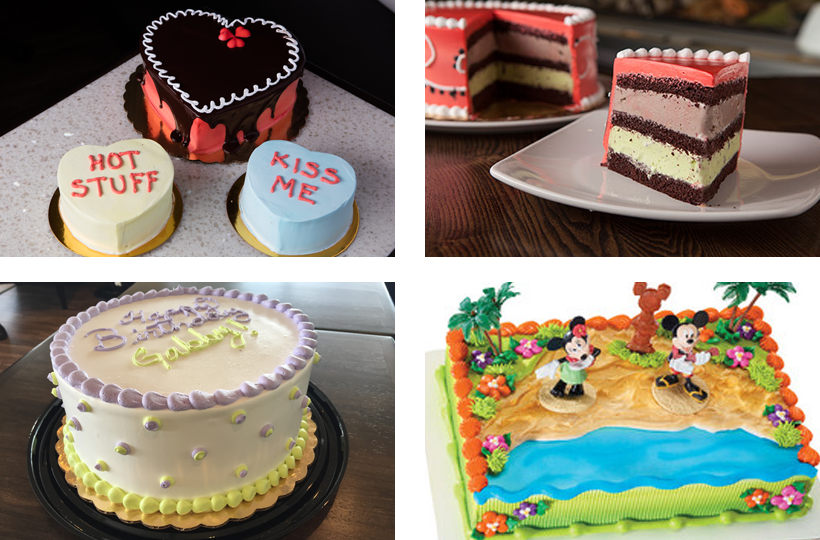 We bake and decorate the most delicious and beautiful cakes for any occasion. Our cakes come with your choice of our signature italian Gelato ice cream and cake flavor. We have ready to go cakes in the store or you can create a custom cake and pick up at any of our three locations.
Please allow 2 business days for custom cakes
choose 2 gelato flavors, cake flavor, frosting & piping colors
if you would like to add Text, please add to "special instructions" box on order.
For theme cakes,
please allow 3 business days
click this link choose and copy theme name and #
Click link paste theme name and # into special instructions
Include name, contact phone and text requests into special instructions box.
*if you have any questions or would like to get creative, please call 602-494-4010 after noon.